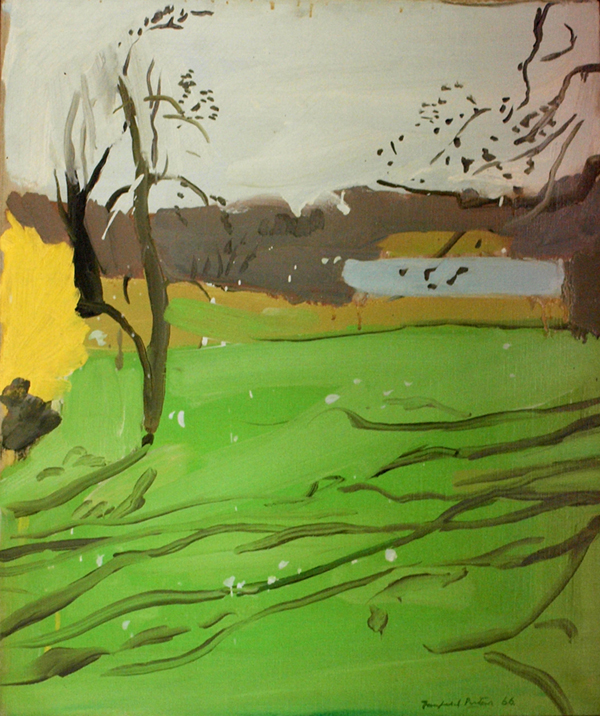 Fairfield Porter (1907-1975)
"Forsythia and Trees in Bud"
Oil on canvas, 24x20"
signed and dated on the lower right, Fairfield Porter, 66
Fairfield Porter 1907-1975
"Portrait of James Schuyler"
Oil on canvas, signed on the lower right and dated 55
Fairfield Porter
Harvard Educated, Fairfield Porter was largely self taught as a painter. He produced representational works of art during the Abstract Expressionist movement. His subjects were primarily landscapes and domestic interiors, portraits of friends, family and other artists, many of whom were associated with the New York School of writers, including John Ashbery, Frank O'Hara and James Schuyler, whom he painted several times. The locations for his work were often set in the family summer house on Great Spruce Headn Island, Maine or Southampton NY. Fairfield Porter had a love of nature and the ability to reveal an extraordinariness in ordinary life. He was indebted to the french painters Pierre Bonnard and Edouard Vuillard for their work which absolutely inspired him.